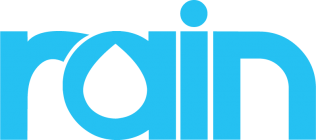 Hello!

Hey! First of all, thanks for opening our newsletter. We know you get lots of emails, so it means a lot that you're giving us some of your time. Secondly, thanks for sticking with us and being a great customer. You're the best! And finally, we hope you enjoy our newsletter!


::: SOFTWARE UPDATES TO BE EXCITED ABOUT :::
New Features

Wait List for Classes - We released some functionality that would allow customers to sign up for a wait list for products. To enable wait lists for classes, first go to Settings > Website Settings > Calendar & Classes. Then check the box for "Add to Wait List" (Screenshot). From there, you will have the ability to enable the wait list for individual classes as you see fit. This setting is located on the "Pricing" tab of the Edit Class page when creating or editing a class (Screenshot). View the wait lists by clicking on Reports > Wait Lists.
Deactivate product option - At the bottom of each option on the "Edit Product" page, you now have the ability to deactivate an option so that it no longer appears on the website or in the POS. (Screenshot)
Product Wait Lists - A product may now be configured so that when it is out of stock, someone may add themselves to a wait list. This setting will only work if the "Unlimited Web Inventory" setting is turned off. It can be found on the "Advanced" tab of the "Edit Product" page. (Screenshot)
Search - Created a more intelligent search for new till. If an exact match of an existing SKU is entered, that product will appear at the top of the search results

Fixes

Reports - Many fixes to the way that data is being saved after a transaction for reporting purposes. Should improve report accuracy significantly.
Updated Layaway Module - The layaway module got a badly needed refresh, in addition to some enhancements and a number of fixes.
Taxes - Fixed issue where some service items weren't being taxed appropriately.
Currently In Progress

Web Checkout 2.0 - Released the Web Checkout 2.0 in beta for several customers. Currently working through some small fixes and enhancements before the official release.


There are many more items in each of the above categories. Click here to see the complete list of software updates.
::: HEADACHE SAVERS :::
When creating products in the point of sale, take advantage of the fields which help you stay on top of reordering. These fields include the following:


Preferred Vendor: Identifies the Vendor you are most likely to reorder a particular item from.

Vendor Packaging: Indicates how many units come in a box, case, roll, or bolt from a vendor.

Reorder Point: Sets the inventory level at which you want to be prompted to reorder the item.

Reorder Amount: Indicates how many boxes, cases, rolls, or bolts you'll be prompted to reorder once a product reaches the reorder point.


When these fields are being used, the system will prompt you to reorder items that have reached their reorder point. You'll save time and have the peace of mind knowing that your inventory is being replenished appropriately.
::: FREE TRAINING WEBINARS AVAILABLE :::
New to the system? Need to brush up on your skills? Join our training webinars.
Our training webinars are a 3 part series that is repeated each week on Tuesday, Wednesday, and Thursday at 3 PM Mountain Time. Click the link below to see exact dates and sign up.

https://websitesupport.zendesk.com/hc/en-us/articles/205626954-Register-for-the-Basic-Training-Series
::: WHAT DO YOU LOVE? :::
What would you love to see in the newsletter? We will be sending you a monthly newsletter, and want it to be something you look forward to receiving. So what would you like to see in it? (besides a notification that you won a new car).

Click here to send your ideas to Holly.

Have a great weekend and a fun Valentine's Day!

The Team At Rain

P.S. Not using the Rain POS yet? Click here to learn more.


www.rainpos.com
| (877) 909-6699 | info@rainpos.com